In a complaint submitted to the U.S. Securities and Exchange Commission by activist organization Global Witness, oil giant Shell (SHEL.L) has been charged with deceiving investors regarding its ambitions to invest in renewable energy.
As part of attempts to lower greenhouse gas emissions over the coming decades, Shell is aiming for rapid expansion of its low-carbon and renewables sector, similar to other major European energy corporations.
Global Witness said it was "concerned that Shell has materially misstated its financial commitment to renewable sources of energy by exaggerating" it's spending in that area in its complaint to the Securities and Exchange Commission (SEC) on Wednesday.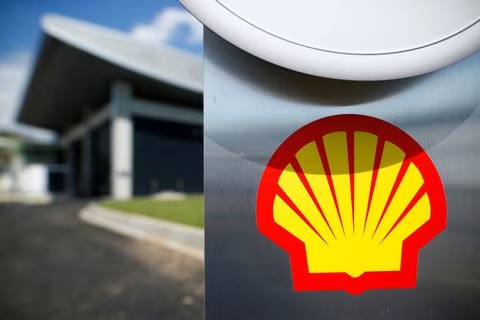 The British corporation stated its intention to invest between $2 billion and $3 billion annually in renewable energy sources and energy-saving technologies in February 2021.
According to its annual report, Shell spent $2.4 billion on the division in 2021, which covers renewable energy, carbon capture and offsets, hydrogen, and retail gas and electricity sales. That was 12% of the total expenditures for the business.
According to Global Witness' calculations, Shell only spent $288 million, or 1.5%, of their $20 billion total budget on renewable energy sources including wind and solar.
The allegations were refuted by Shell, which stated that it is "confident that its financial statements are completely consistent with all SEC and other reporting obligations."
A further request made in the lawsuit was for the SEC to investigate if the inclusion of gas trading in Shell's renewables and energy solutions division "constitutes a materially deceptive misrepresentation."
With the $1.55 billion purchase of India-based Sprng and the $2 billion deal to acquire Danish startup Nature Energy, Shell intensified its investments in renewables in 2022.