Gordon Ernst must also forfeit more than $3.4 million in bribes he earned from the college admissions scheme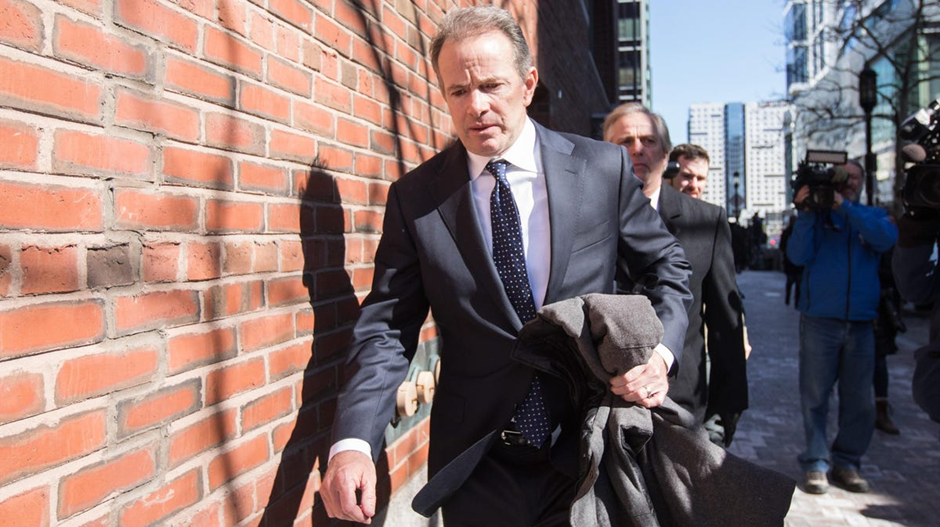 Former  Georgetown University tennis coach Gordon Ernst was sentenced to two and a half years in prison in federal court in Boston for his role in the massive Varsity Blues college admissions cheating scam.
It is the longest prison sentence handed down to any of the 48 defendants sentenced in the multimillion-dollar fraud and bribery case thus far. In total, 57 persons were charged, with nearly all of them pleading guilty or being convicted.
Mr. Ernst, 55, pled guilty in 2021 to bribery conspiracy, bribery, and filing a false tax return, admitting to accepting almost $3.4 million in payments in exchange for labeling at least 22 Georgetown applicants as tennis prospects, regardless of whether they actually played the sport. Obtaining such a certification almost secures admission for the prospective student.
Mr. Ernst acknowledged collecting payments from William "Rick" Singer, the admissions scheme's mastermind who has confessed to racketeering, fraud, and money laundering conspiracy, as well as obstruction of justice. Mr. Ernst also acknowledged accepting direct payments from other parents through different arrangements. Amin Khoury, one of those parents, was cleared of bribery and bribery and fraud conspiracy charges by a federal jury in Boston last month.
Prosecutors allege that Mr. Ernst collected more than $3.4 million in bribe payments over a decade beginning around 2008 and that in some years he utilized up to five of his six permitted recruitment slots for children whose families had paid bribes.
"Ernst's criminal conduct was lengthy, pervasive, and highly profitable," they wrote in a court filing ahead of the sentencing, adding that the coach lied to Georgetown when it began investigating, didn't pay taxes on all of his earnings, and offered to help Mr. Singer recruit more coaches to the scheme.
Georgetown stated that it discovered anomalies in Mr. Ernst's recruiting procedures and placed him on leave in December 2017; he left the school in June 2018. In late 2018, Georgetown announced new procedures regarding student-athlete admissions, including prohibiting coaches from fundraising during recruiting and requiring audits to see whether recruited students really joined the teams.
Mr. Ernst's legal team compared the coach to Icarus, flying too close to the sun with disastrous results, in a court filing ahead of the sentencing. They claimed he was surrounded by affluence at Georgetown, but made a pittance and wanted to equip his own family with the same chances and luxuries as his students. When the opportunity to make additional income arrived, he took it.
"He got carried away, got in deeper every year and, like Icarus, was destined to come crashing down," they wrote.
Mr. Ernst said in a February letter to U.S. District Judge Indira Talwani that he "became sick inside with self-hatred," but "justified my actions with a list of grievances and a host of lies."
In addition to the prison term, Judge Talwani sentenced Mr. Ernst to two years of supervised release, with the first six months spent in home confinement, and ordered him to return $3.4 million from the scheme.
Prosecutors wanted the judge to sentence Mr. Ernst to four years in prison, while his legal team requested a one-year and one-day sentence.