The U.S. Securities and Exchange Commission (SEC) announced on Friday that California-based toymaker Mattel Inc has agreed to pay $3.5 million to resolve allegations of financial misstatements in 2017.
According to the SEC, due to mistakes in tax filing, Mattel, which manufactures Barbie and Fisher-Price toys, recorded its losses for the third and fourth quarters of 2017 inaccurately. The problem wasn't fixed until November 2019 and the error's connection to a lack of internal financial reporting controls wasn't reported. The inaccuracy was not disclosed to the audit committee or the company's chief executive officer.
The penalty relates to an SEC investigation that was concluded in 2019. The $109 million tax charge miscalculation at Mattel wasn't fixed until its restatement in November 2019.
That year, the chief financial officer of Mattel made his resignation known.
The SEC claimed that Mattel did not confirm or refute the investigation's conclusions.
Separately, the commission is considering enforcement action against the former PricewaterhouseCoopers auditor who oversaw the project. PricewaterhouseCoopers is a global tax consulting firm.
"An auditor's adherence to professional standards and independence is critical to preserving investors' trust in a company's financial statements," Alka Patel, associate director of the SEC's Los Angeles Regional Office, said in a statement. "Auditors who advise their clients on who to hire will have an interest in the success of such hires and could therefore be less critical of their effectiveness, all of which undermines the auditor's independence."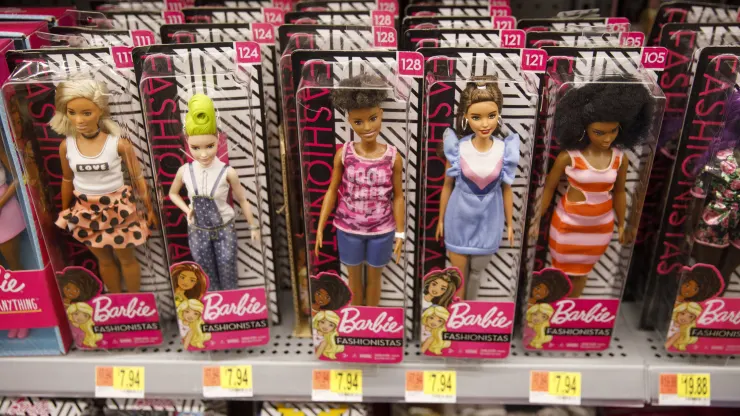 A Mattel representative stated that the company is relieved to get the matter behind them while refusing to accept or disagree with the SEC's findings. Mattel's stock decreased by 1% in Friday's extended trading.
In order to ascertain if a former audit partner at PricewaterhouseCoopers LLP participated in unlawful professional conduct and broke the laws governing auditor independence, the SEC announced that it has independently filed a lawsuit against him.
The SEC said that despite being aware of the unrepaired $109 million error, auditor Joshua Abrahams did not confirm that it was documented. By advising Mattel's then-chief financial officer on who should be chosen for a key role at the firm, he further violated the independence of the auditor. PWC's spokesman declined to comment.
Abrahams' lawyer, Thomas Zaccaro, called the accusations "meritless" and vowed to "vigorously challenge these unfounded allegations."
According to the SEC, the Commission will schedule a public hearing on the case.
"We're pleased to have the matter behind us. While we're not going to comment on the underlying facts, we appreciate the SEC's recognition of the company's remedial measures," a Mattel company spokesperson said Friday.