The brother of a former Coinbase Global Inc product manager was sentenced to ten months in jail on Tuesday after pleading guilty in what US prosecutors termed the first cryptocurrency insider trading case.
When he pled guilty to a wire fraud conspiracy charge in September, Nikhil Wahi admitted to making transactions based on sensitive information from Coinbase, one of the world's largest cryptocurrency exchanges.
Prosecutors claimed that Ishan Wahi, the former product manager, told his brother and their friend Sameer Ramani about new digital assets that Coinbase planned to allow users to trade.
Ishan Wahi has pled not guilty, and Ramani is still on the loose.
Prosecutors allege that Wahi profited over $900,000 by illegally trading ahead of 40 different Coinbase announcements. They suggested a sentence of 10 to 16 months.
During a sentencing hearing in federal court in Manhattan, U.S. District Judge Loretta Preska stated that his offense was "not an isolated error in judgment."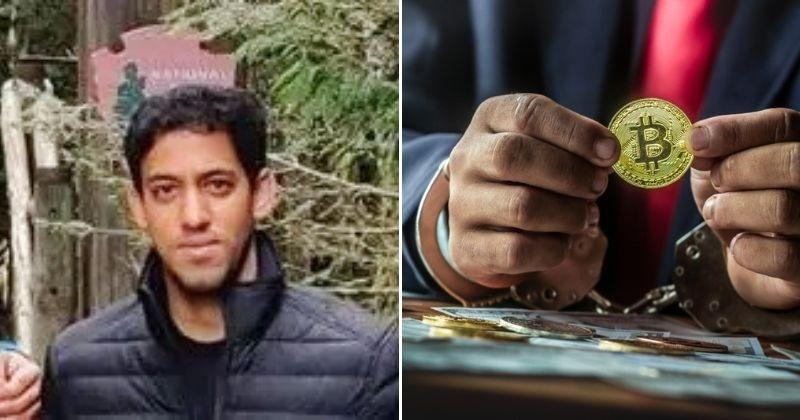 The sentence came as prosecutors and authorities in the United States increased their investigation of bitcoin companies and executives.
"Today's sentence makes clear that the cryptocurrency markets are not lawless," Damian Williams, the top federal prosecutor in Manhattan, said in a statement.
Last month, FTX founder Sam Bankman-Fried pled not guilty to eight counts of fraud and conspiracy in connection with the demise of his now-defunct exchange, a Coinbase competitor.
The crypto sector is also hurting, as the value of bitcoin and other digital assets fell last year as interest rates rose and fears of an economic crisis increased.
Coinbase announced on Tuesday that it would lay off around 20% of its workforce, or 950 individuals, in the third round of layoffs since last year.
Wahi's mother, as well as roughly a dozen other family members and acquaintances, were present at his sentencing.
He told Preska that he had traded in order to reimburse his parents for paying for his undergraduate studies in the United States.
"I wanted to help my parents, but instead I put them through great suffering," said Wahi, whose lawyer had urged Preska not to impose a prison sentence. "I'm very sorry for what I did."