The Securities and Exchange Commission (SEC) is investigating two ESG funds run by Goldman Sachs Asset Management, according to reports.
According to the Wall Street Journal, which broke the story first and cited people familiar with the situation, the inquiry might come to a halt without any action being taken. According to Bloomberg, the regulator is looking into whether the investments in the two funds violated ESG pledges made in marketing materials, citing an unidentified source.
Following these reports, Goldman published a statement, confirming that the regulator was looking at two funds and one SMA:
The SEC has been conducting an investigation as to a historical time period for the Goldman Sachs ESG Emerging Markets Equity fund, Goldman Sachs International Equity ESG fund, and a US Equity ESG separately managed account offering. The assets under supervision for these strategies total approximately $725m as of 30 April 2022. Goldman Sachs is cooperating with the SEC on this matter.'
The $539.1 million Goldman Sachs International Equity ESG fund was founded in 1996 as the Goldman Sachs Focused International Equity fund before being renamed to its current form in February 2018. At the same time, the prospectus for the fund was amended to describe how it accounted for ESG factors. Excluding equities with bad governance and those that generate a lot of money from gambling, alcohol, tobacco, coal, and weapons.
Alexis Deladerrière and Abhishek Periwal, who has been on the strategy since 2012 and 2018, respectively, run the fund.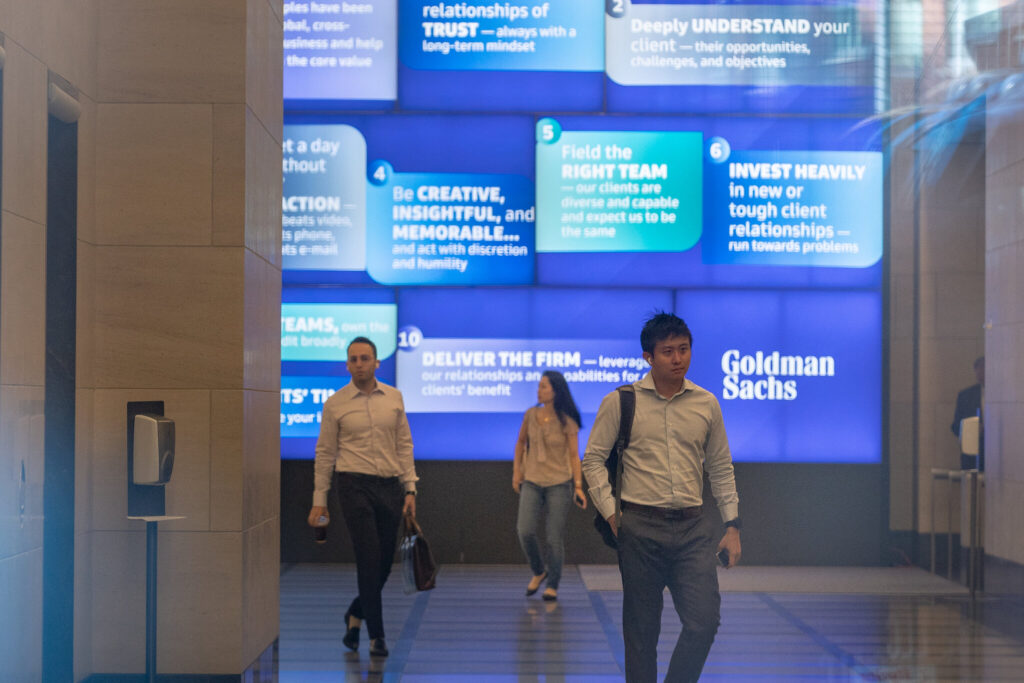 Lately, the SEC has been stepping up its policing of ESG funds.
According to Morningstar, assets in funds that claim to focus on sustainability or ESG aspects totaled $2.78 trillion in the first quarter, up from less than $1 trillion two years ago.
The Securities and Exchange Commission (SEC) took notice of this increase several years ago and began investigating ESG investment products. It did so through its compliance examiners section, which doesn't issue fines but looks for flaws to report to the agency's enforcement attorneys. The Securities and Exchange Commission (SEC) established an enforcement task force in early 2021 to sift through public data and tips for potential enforcement cases involving greenwashing—making false or misleading claims about environmental or social values—or other misleading statements related to ESG practices.
The SEC and Goldman declined to comment on the matter to The Wall Street Journal, Bloomberg, and the Financial Times.