Jennifer Shah and Stuart Smith Allegedly Profited by Generating Lists of Victims for Targeting and Directing Co-Conspirators to Defraud Them
Jen Shah was previously arrested in March 2021 for her involvement in a nationwide telemarketing scheme and pleaded not guilty the following month.
Jen Shah has entered a guilty plea in relation to her contentious telemarketing scheme issue which will require her to pay back $9 million to the victims who were defrauded in her alleged telemarketing scheme. She'll have to pay an additional $6 million, and she may be sentenced to serve up to 14 years in jail. She's said that she wouldn't appeal if her prison time is 168 months or less.
The Real Housewives of Salt Lake City attended a hearing to modify her plea on Monday in a New York court. She changed her first, not guilty plea to guilty, admitting culpability to the accusations of fraud and money laundering. Shah appeared in front of US District Judge Sidney Stein at 10:30 a.m. ET in Manhattan federal court for a surprise hearing
According to a Twitter thread from Inner City Press' Matthew Russell Lee, the 48-year-old reality star admitted to "Wire fraud, selling services with little to no value" to Judge Sidney H. Stein.
She went on, "Emails and international phone calls were used. I was aware that many of the buyers were older than 55. I'm very sorry."
Shah said that she had made "misrepresentations, regarding the value of the goods or service, of which it had little to none" when Judge Stein questioned the motivation behind the acquisition of these items.
Judge Stein questioned Shah, "Did you know that was unlawful and illegal?" Shah replied, "Yes, your Honor."
Shah will not be tried as a result of entering a guilty plea. She was accused of conspiring to commit wire fraud on one count in relation to telemarketing. She might receive a sentence of up to 30 years in prison.
Shah and her aide Stuart Smith were taken into custody in March 2021 on suspicion of participating in a widespread plan to target people. At the time, Shah and Smith, both 43, were accused of conspiring to launder money and commit wire fraud in connection with telemarketing.
"Jennifer Shah, who portrays herself as a wealthy and successful businessperson on 'reality' television, and Stuart Smith, who is portrayed as Shah's 'first assistant,' allegedly generated and sold 'lead lists' of innocent individuals for other members of their scheme to repeatedly scam," Manhattan U.S. Attorney Audrey Strauss previously said in a press release. "In actual reality and as alleged, the so-called business opportunities pushed on the victims by Shah, Smith, and their co-conspirators were just fraudulent schemes, motivated by greed, to steal victims' money. Now, these defendants face time in prison for their alleged crimes."
NYPD Commissioner Dermot Shea said:  "These individuals allegedly targeted and defrauded hundreds of victims".
Shah and Smith initially pleaded not guilty in April. But her assistant changed his plea to guilty that November. He was later denied a reduced sentence after previously receiving 72 months in prison and five years of supervised release, per Fox News.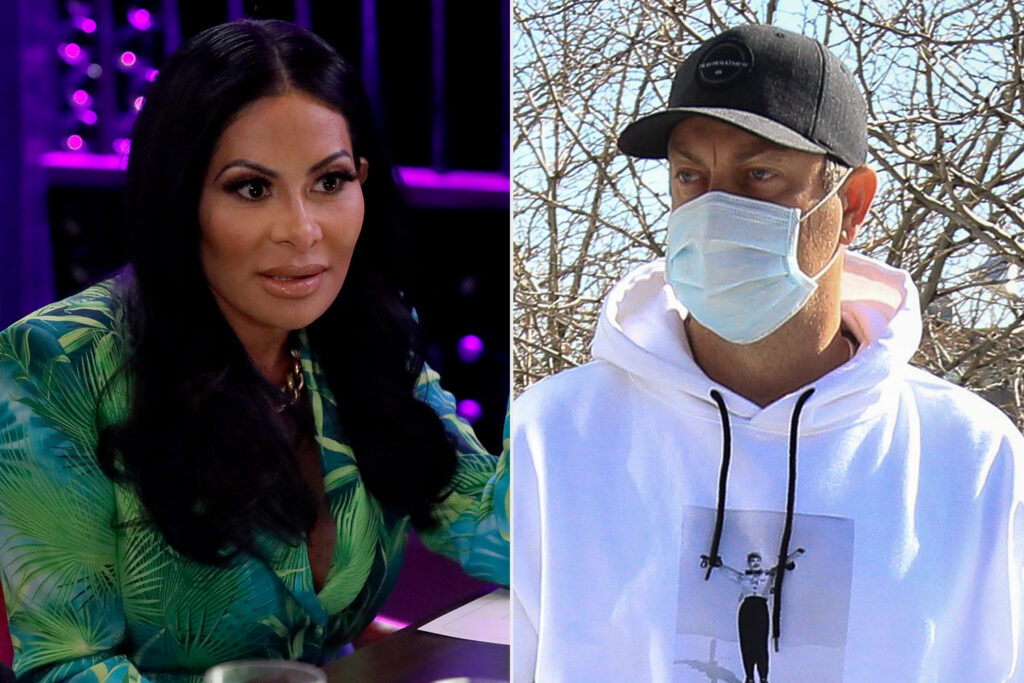 During his hearing, Smith read out a statement admitting to his crimes relating to various telemarketing companies he said he either helped create or worked for between 2008 and 2021.
"I knowingly and intentionally discussed and engaged with other individuals to develop a plan or operation to obtain money by false representation by offering and inducing individuals, many of whom were over 50 years of age or older, to provide money to entities that I and others were involved with," he began.
Shah, though, has insisted on her innocence up until the court hearing on Monday. In August 2021, her legal team even made an attempt to have the charges dropped, but the request was denied by the judge.
Prosecutors further claimed that Shah and Smith's scheme was a "coordinated effort to traffic in lists of potential victims," referred to as "leads." From there, they allegedly sold those leads to telemarketing companies that would attempt to sell business services to the targeted individuals. Both "received as profit a share of the fraudulent revenue per the terms of their agreement with those participants," according to the indictment.
"What most people don't realize is that in America, you are presumed innocent unless and unless proven guilty. I'm not guilty, "She said this during a Bravo Spilling Iced Tea Instagram Live in September 2021. And I think that everyone in my corner and close by is being tested, not just me.
"How are my closest people around me going to respond, how are they going to show up or not show up?" she added.
Shah's ties to the scandal became a major storyline in RHOSLC's second season last year. It also became the subject of a Hulu documentary, titled The Housewife & the Shah Shocker.
Shah is an original cast member of The Real Housewives of Salt Lake City (RHOSLC), which premiered on Bravo in November 2020. The reality star is married to Sharrieff Shah. The longtime pair share two sons, Sharrieff Shah Jr. and Omar.
Shah was released on a $1 million personal recognizance bond, with a $250,000 cash security.